The production of commercial furniture is our passion. We create and deliver furniture for offices, offices, hotels, kitchens, receptions and all rooms intended for work and leisure. We offer an extensive furniture catalogue, factory-made precision and the highest quality of components. If you are looking for furniture for your company, we encourage you to familiarize yourself with our furniture collections, which are characterized by a modern form, well-thought-out construction and fashionable design.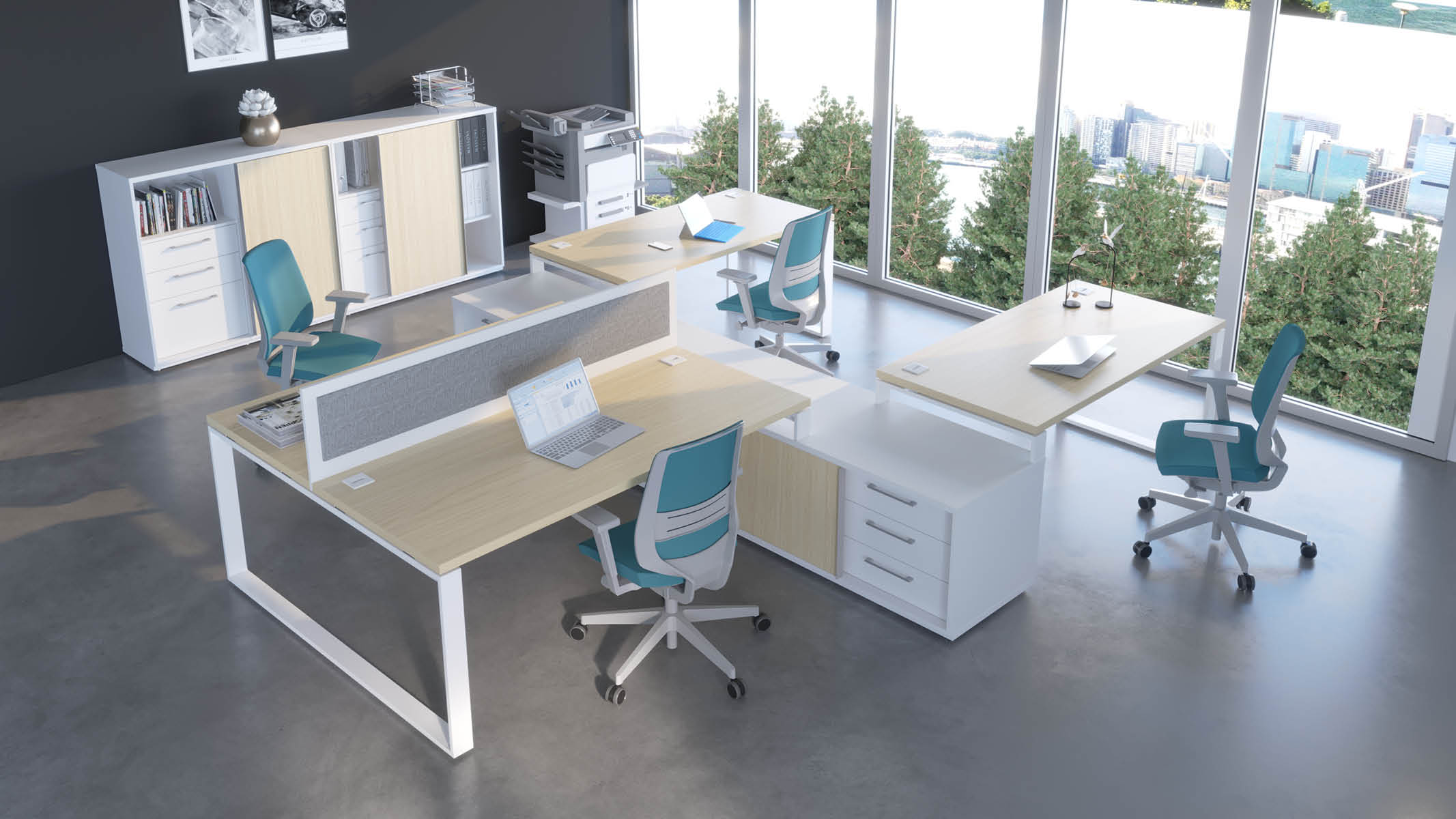 Optimally selected and arranged office furniture can significantly improve the efficiency and comfort of work. See proven proposals for arranging office workstations. Choose a collection that will fill the interiors of your offices in the most optimal way.
OFFICE FURNITURE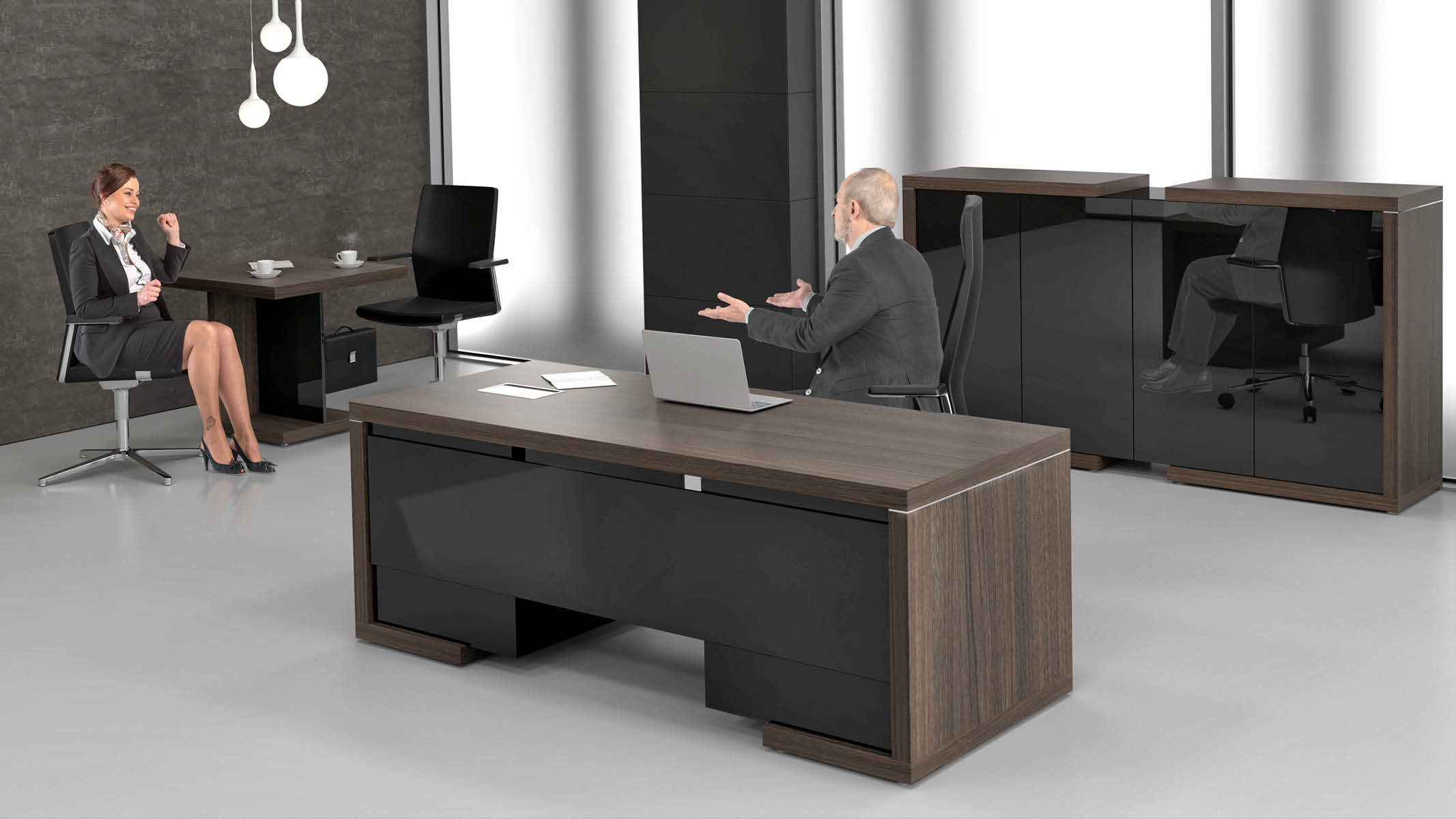 A stylish set of office furniture is a manager's business card. The office interior should distinguish the room, emphasize the character and rank of the place. See fashionable proposals for arranging a study and offices of a higher standard.
OFFICE FURNITURE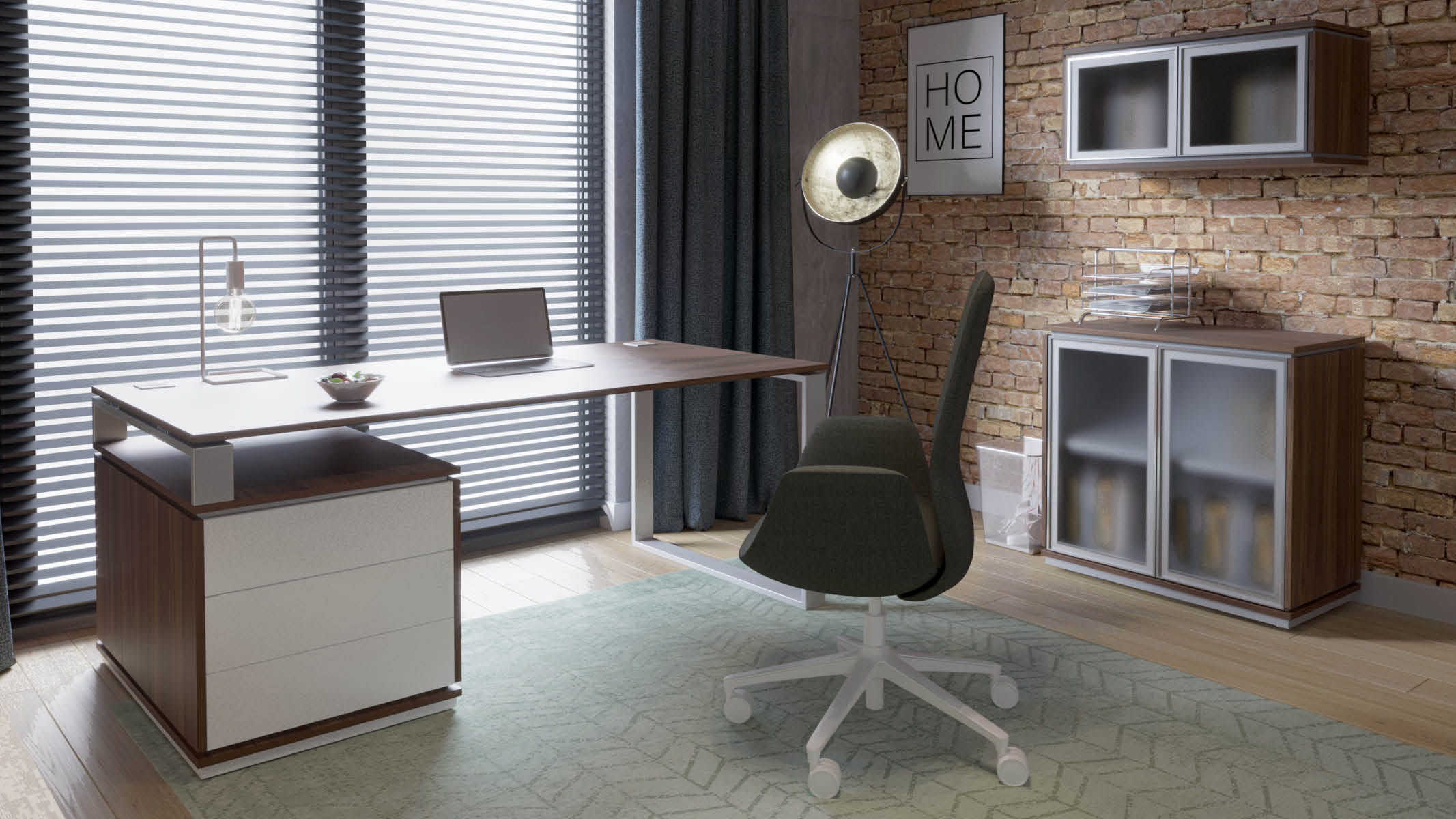 If your home office needs improvement, see the proposals of furniture sets for working at home. Arrange your home studio in a professional way. Choose furniture designed to support comfortable and efficient remote work.
HOME OFFICE FURNITURE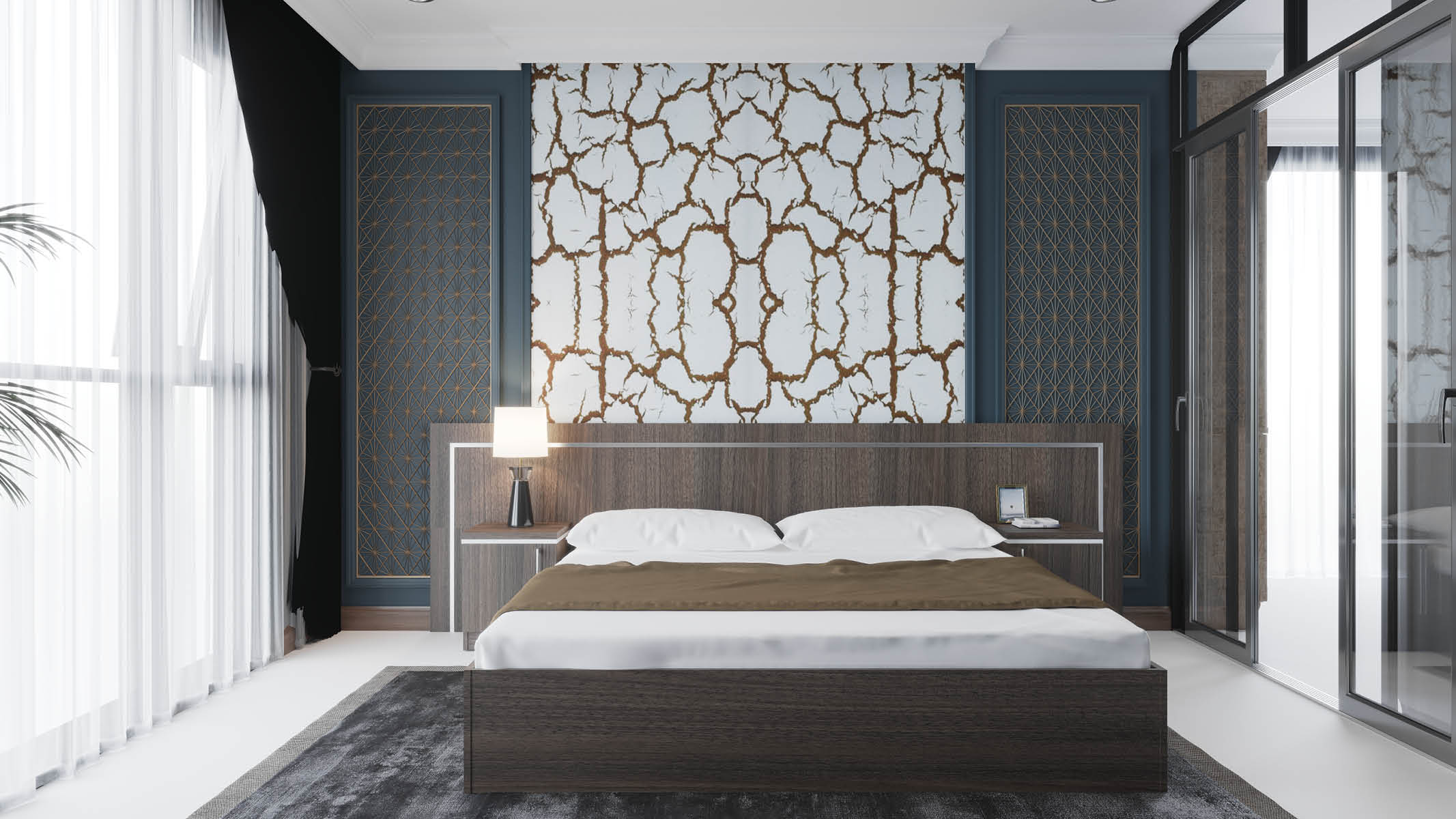 We create hotel furniture for bedrooms, reception areas and restaurants by designing solutions tailored to the style and standard of the rooms, in accordance with your expectations.
HOTEL FURNITURE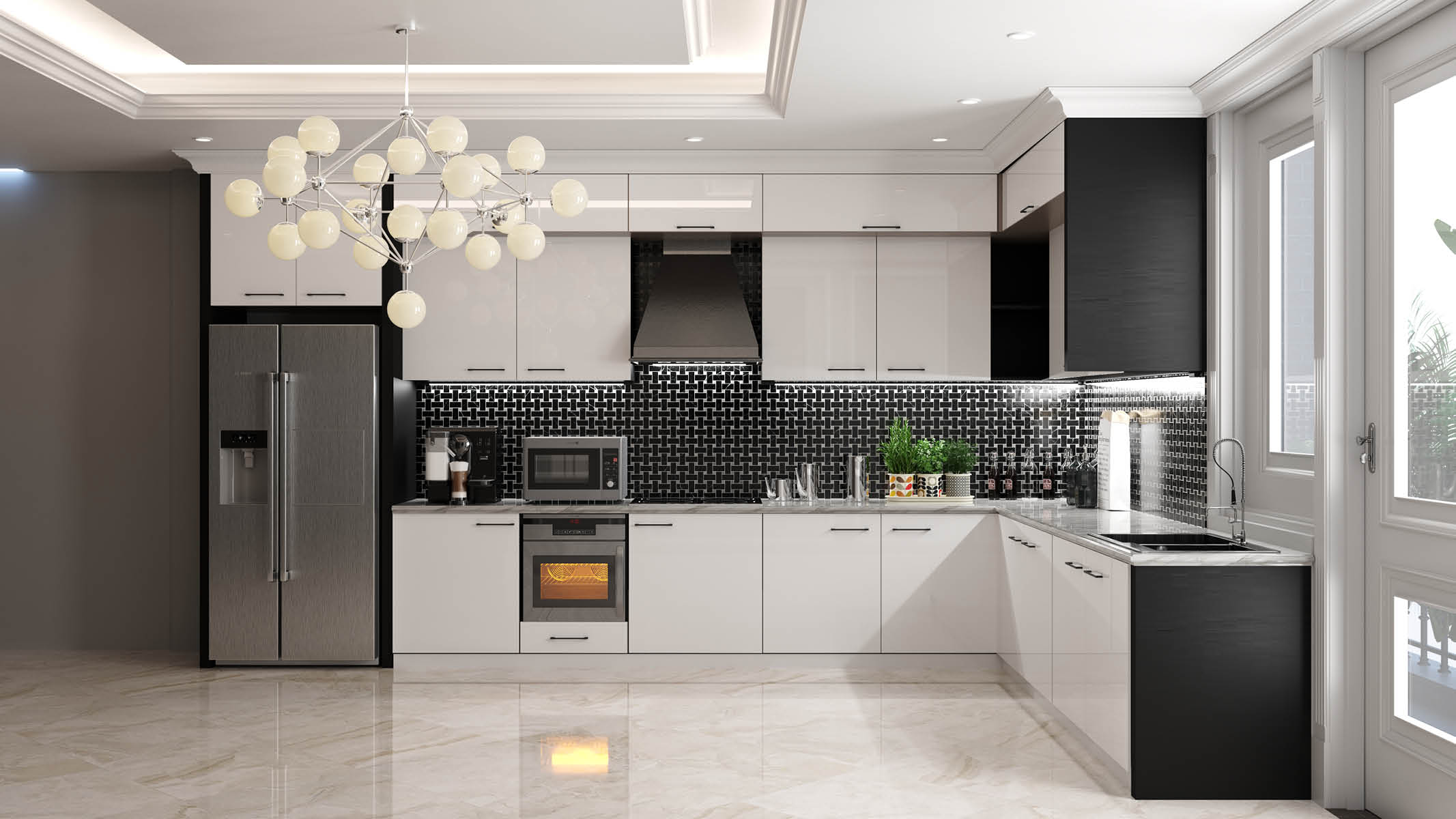 The kitchens that we equip are not only visually impressive sets of furniture, but also a number of invisible solutions that ensure maximum comfort of use.
KITCHEN FURNITURE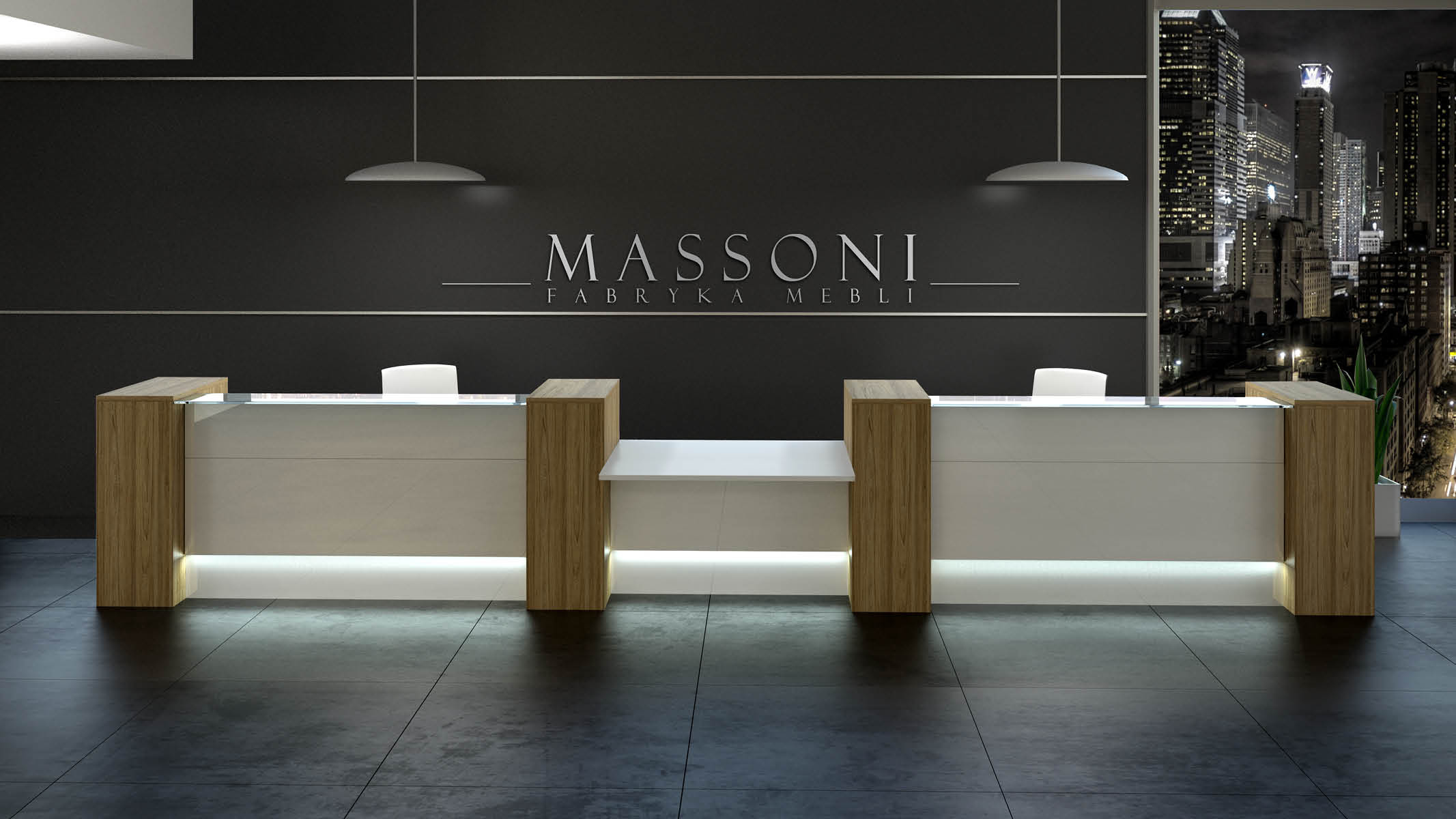 Take care of the right first impression by choosing an effective reception desk that will delight guests and improve the organization of the company's secretariat.
RECEPTION FURNITURE
A comfortable and ergonomic chair is no longer just an addition to furniture, but has become a central element of workplace equipment. The user's work efficiency depends on the choice of the chair's motion functions, and the design of the chairs contributes to the image of the company's interiors, and thus the entire company. Spaces such as: a hotel room, a cafe, a reception or a relaxation zone are hard to imagine without comfortable seats.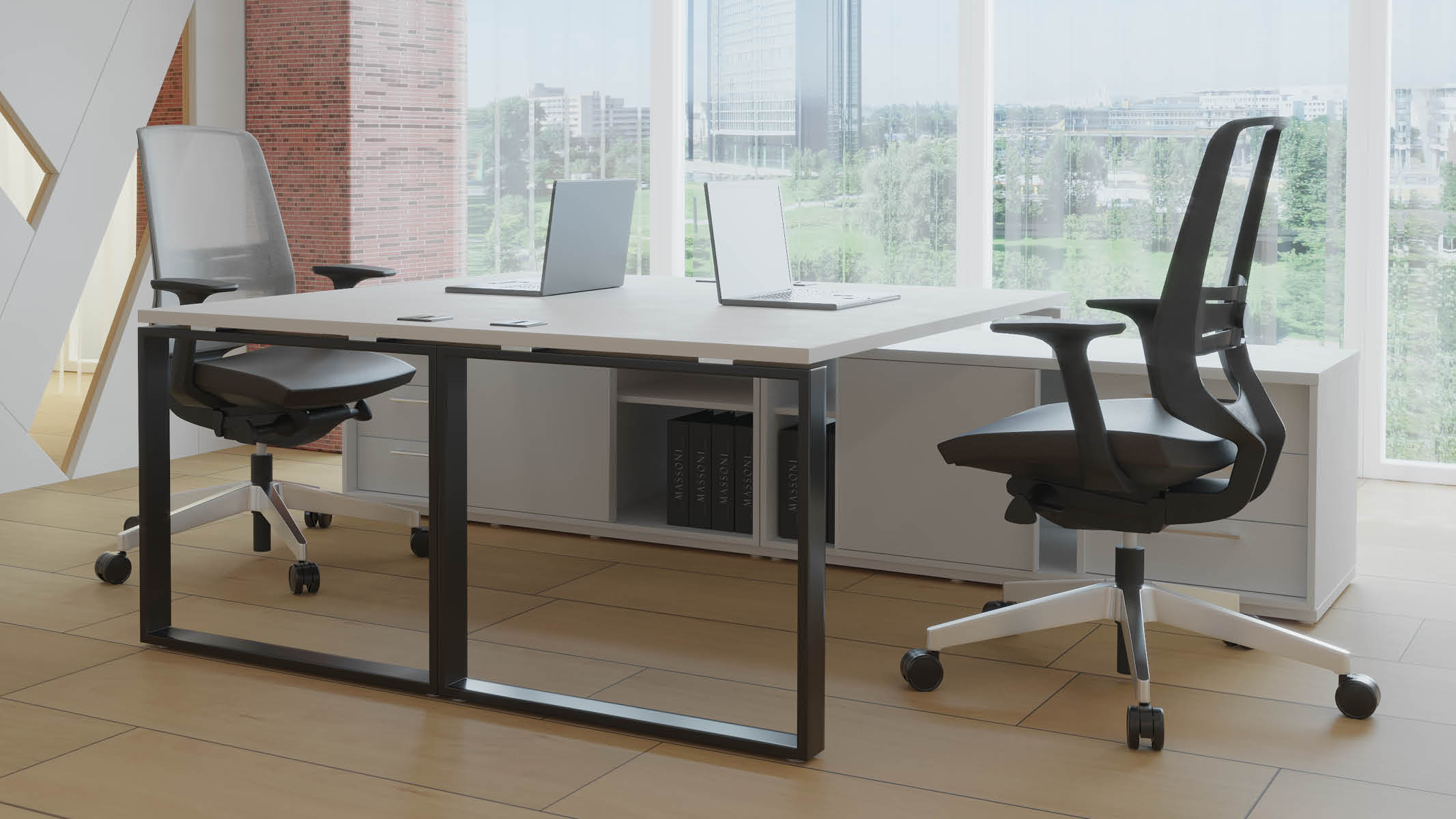 We offer proven models of office chairs that ensure healthy and comfortable sitting at the desk, even for many hours. Ergonomic movement mechanisms and adjustment of elements such as the headrest, armrests or lumbar support will ensure the correct sitting posture and relief for the spine. OFFICE CHAIRS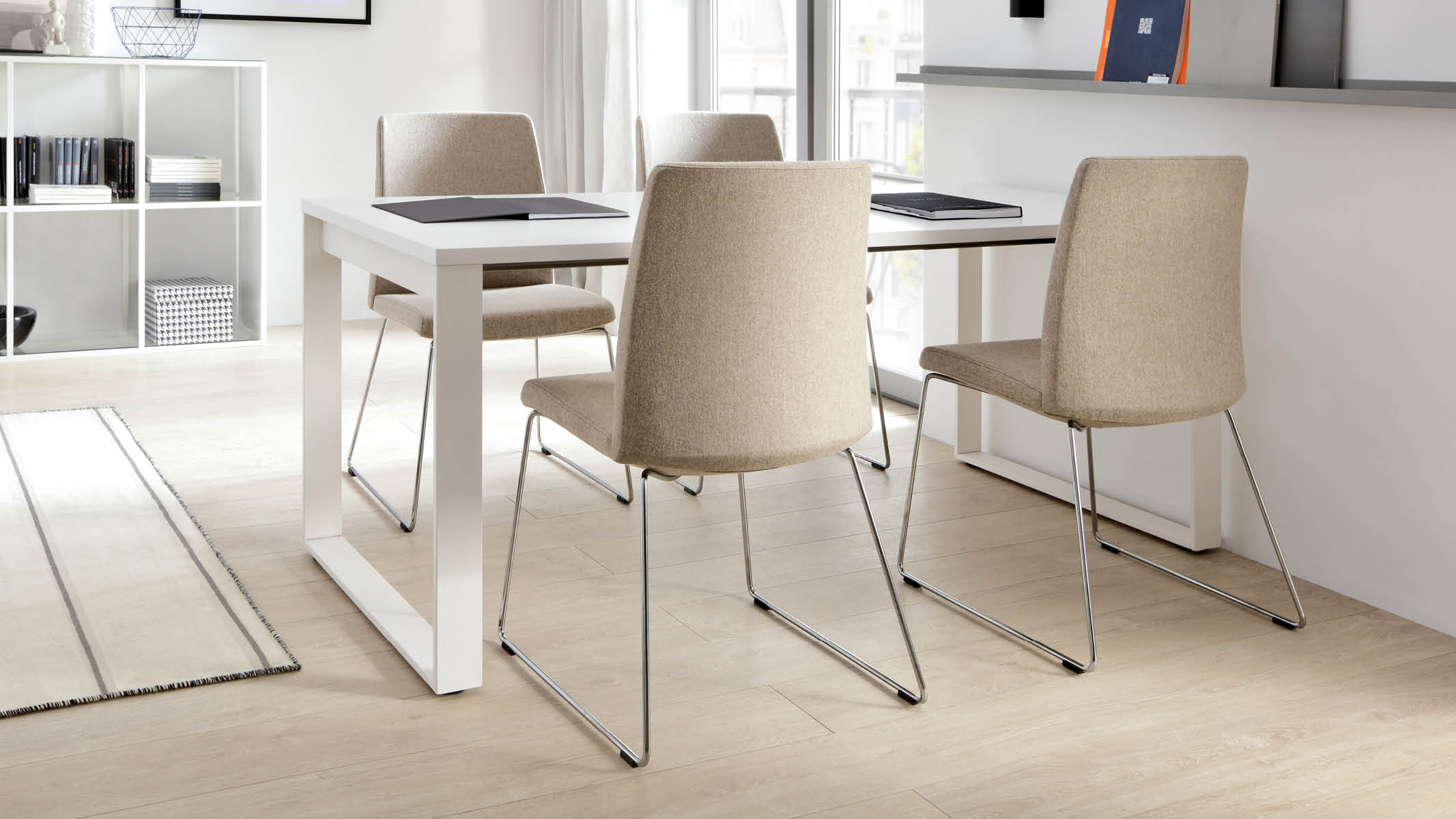 Meetings lasting many hours and quick meetings require functional and formal chairs. In the offer dedicated to conference rooms or office workrooms, we enable the selection of proven models on legs, skids and wheels. CONFERENCE CHAIRS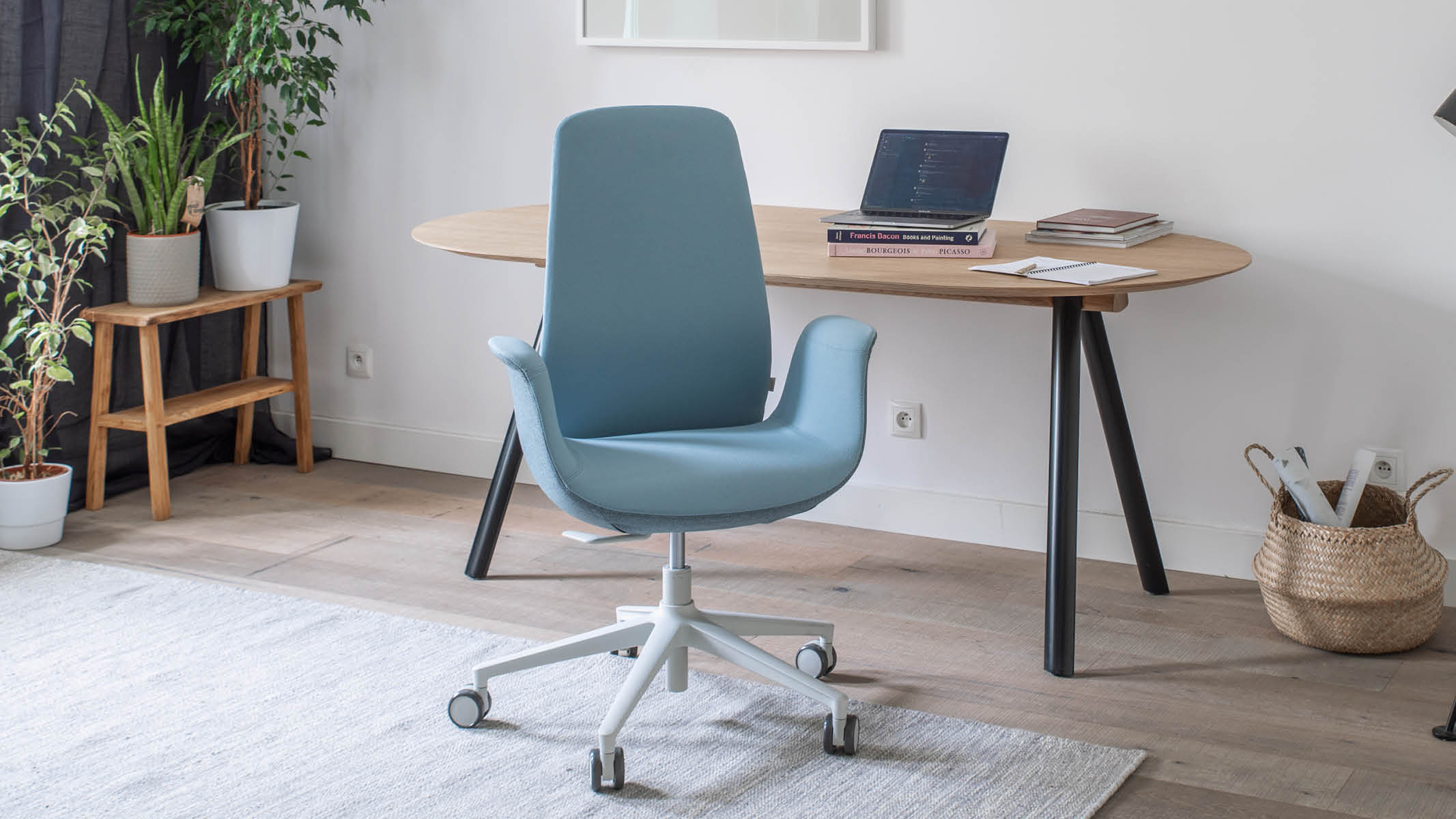 A chair for a home studio can be adapted to any type of interior and equipped with a wide range of available mechanisms, conducive to healthy and comfortable remote work at the desk. HOME OFFICE CHAIRS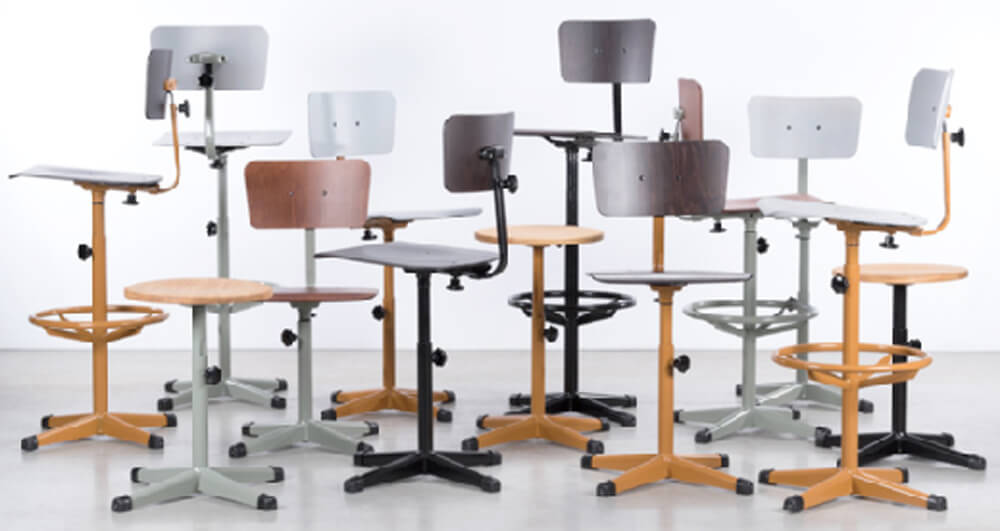 We have prepared individual solutions for employees of laboratories, production halls, workshops, shops and wherever a chair for special tasks is needed. SEE
Wall slats, ceiling slats and openwork slat boards will spatialize and soundproof any decorated space of your home and business. Finishing the interior with lamellar construction creates the effect of spatiality and emphasizes the modern character of the room. The greatest functional advantages of the slats are the acoustic properties and versatility of use, regardless of the type of room (offices, study rooms, reception desks, kitchens, dining rooms, living rooms, living rooms) and surface (on the wall, on the ceiling, on furniture, free-standing).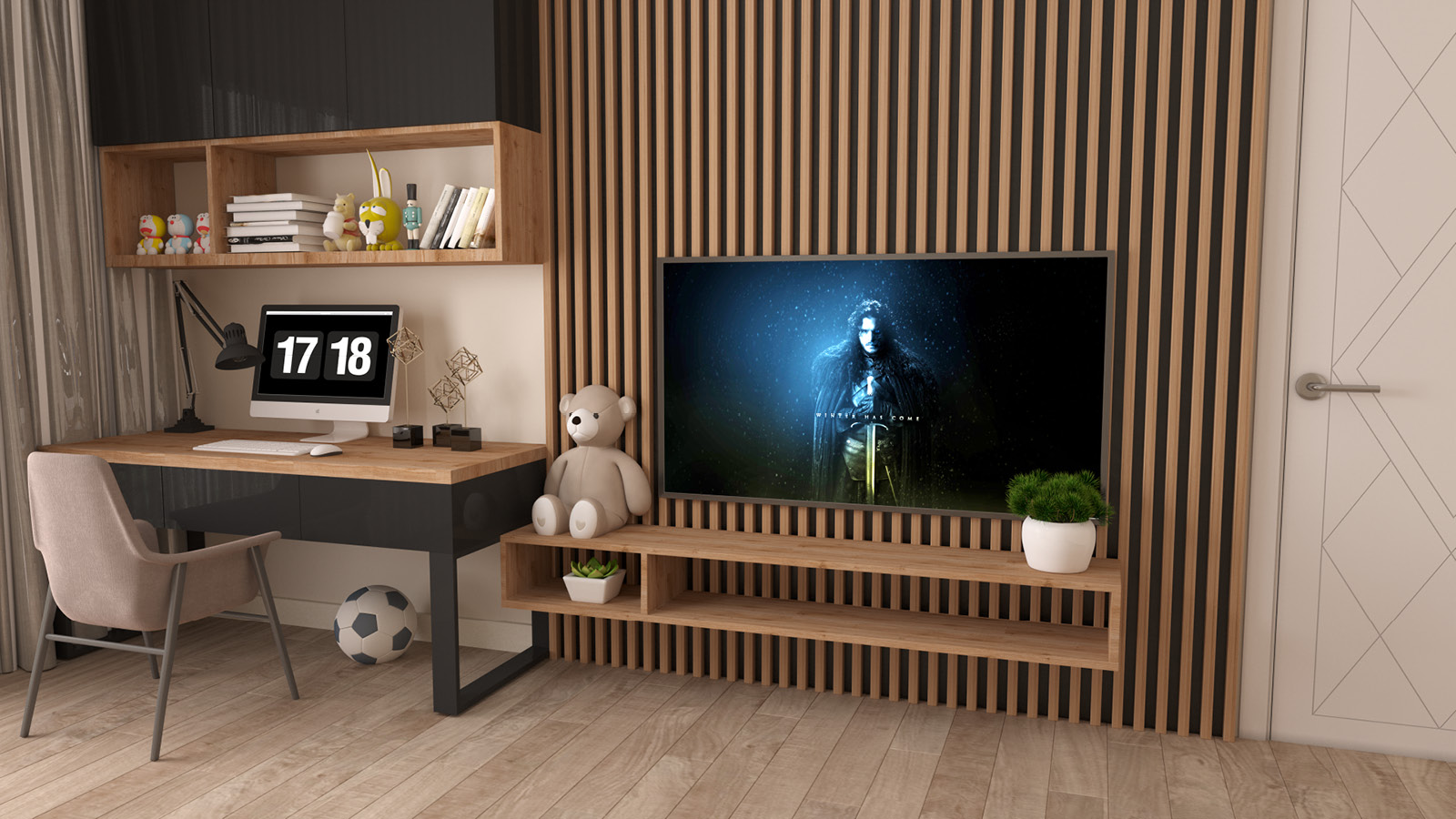 Slats used as walls and ceilings are increasingly decorating company and home interiors. See how to decorate rooms that lack something. WALL AND CEILING LAMEL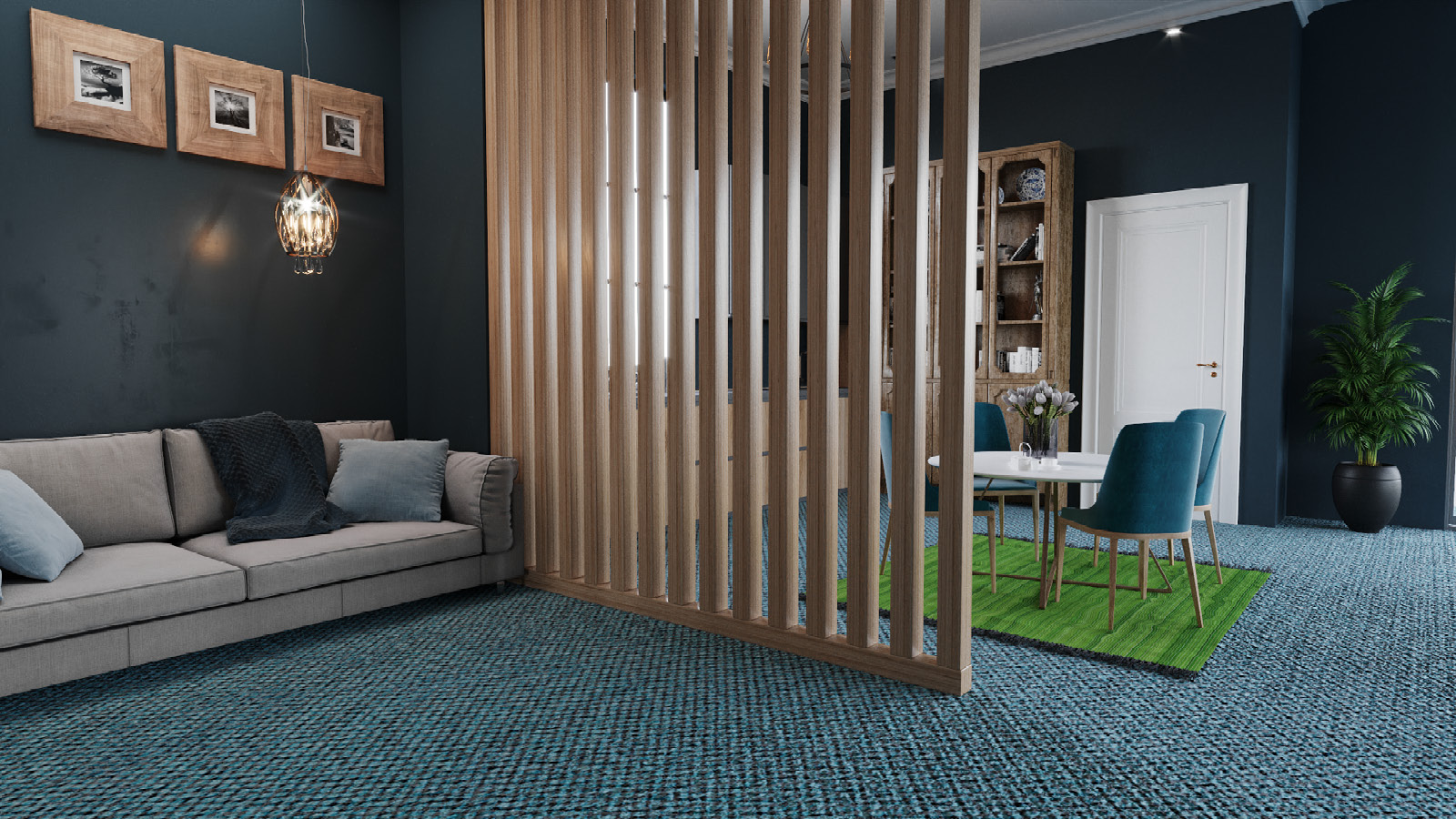 Openwork slats are a great way to separate zones in rooms. They are both a functional partition and decorations. LAMEL BOARDS
We provide comprehensive interior furnishing services. We support your investment at every stage: from design to delivery and assembly of furniture. See what we can do for you and what services you are entitled to when choosing furniture from our offer. Save your precious time and money by commissioning the equipment of your company to one reliable contractor!
Stay up to date with trends in the furniture industry. See what new we have prepared for you. Get inspiration and advice about your work environment. Discover the latest improvements in the ergonomics and functionality of furniture and chairs. See how to design office, study and reception interiors well so that your company gains the image of a modern one.
Cooperation with Fabryka Mebli Massoni enables the use of additional services, often as important as the product, especially in the implementation of large investments and corporate purchases. Our designers help in planning the arrangement, logisticians help organize the delivery, and our fitters guarantee professional furniture assembly and optimal adjustment. The comprehensive equipment we provide allows you to achieve a perfect effect, saves time and money.
over 25 years of experience
The furniture industry is one of the most demanding areas of the interior design market. The effects of our work are often the central element of the company's interior design, carefully assessed not only by its owners and employees, but also by people from the outside.
We are proud that for over a quarter of a century our projects have been recognized and recommended by our clients to others.
We invite both customers who are looking for a reliable contractor for their investment and companies who want to find a business partner in the form of a reliable furniture manufacturer to cooperate with us.
See the photo of the realizations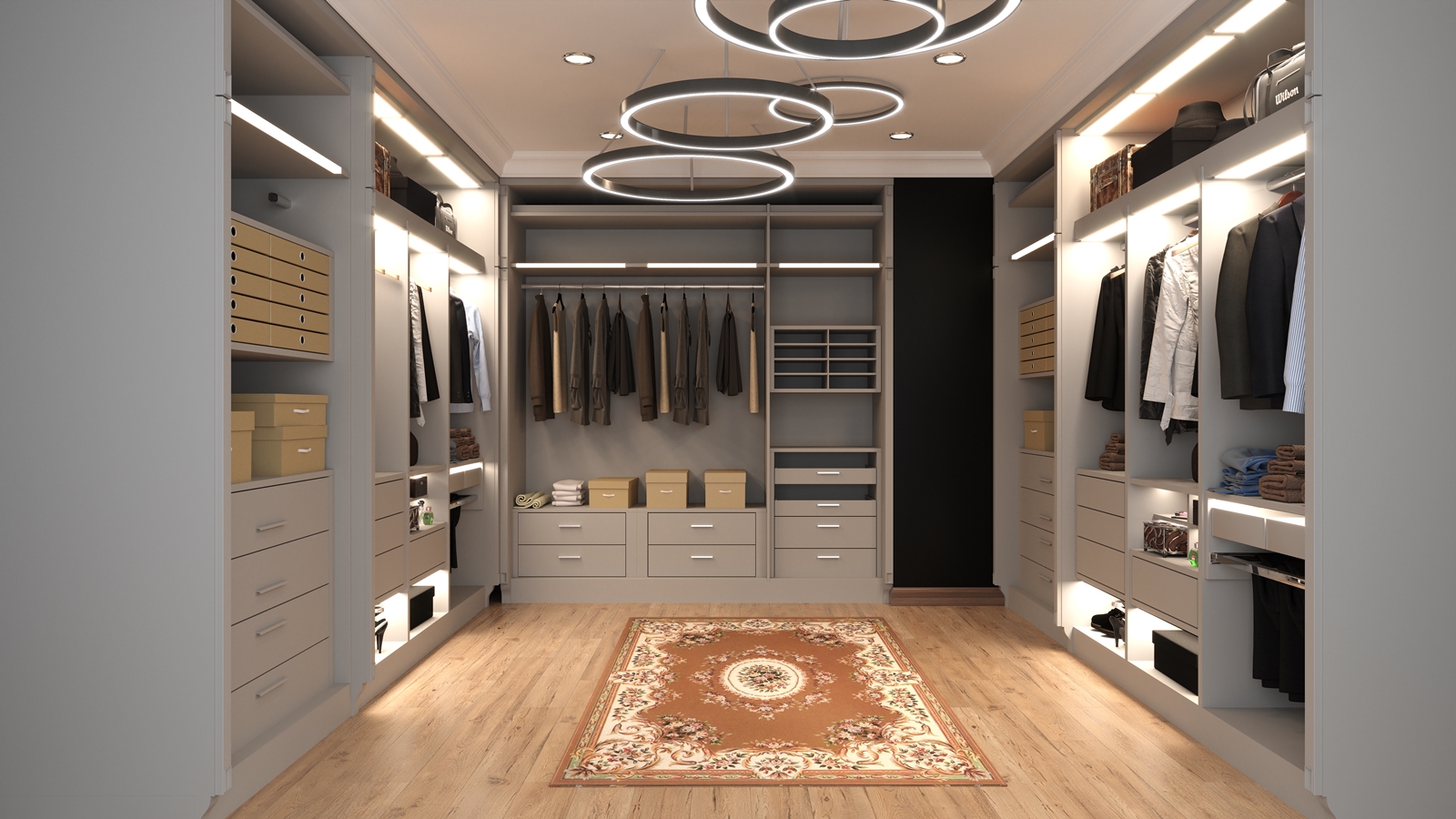 Get to know our offer of furniture and chairs in the smallest detail. Download product catalogs to evaluate every detail of your chosen furniture collection or chair model. View the investment cost and request a free quote with a discount. Design your rooms yourself, using the original library of 3d models, available in popular formats. Choose colors and materials for your set.